Mon, 22 June 2020 at 2:06 pm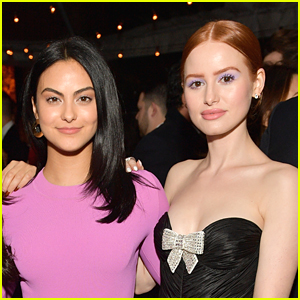 Camila Mendes and Madelaine Petsch are supporting their Riverdale co-stars.
The two ladies took to social media to slam the false sexual assault allegations brought against their co-stars, including Cole Sprouse and Lili Reinhart.
"it's incredibly destructive to falsely accuse people of sexual assault. whatever point this person was trying to make about how quickly people believe what they read, it was not worth damaging the integrity of the me too movement," Camila wrote on Instagram story. "it's sickening and doesn't prove anything except that there are twisted people in this world who have no concern for the consequences of their harmful actions."
"As someone who has been sexually assaulted, I am deeply deeply disturbed that anyone thinks that it is okay to falsely accuse someone of sexual assault. This is why real assault allegations can sometimes not be taken seriously, you should be ashamed. This is disgusting," Madelaine wrote on Twitter.
She also shared videos on her Instagram story speaking about how false claims make it hard for actual victims to come forward. Check out what she said on Just Jared.
In case you missed it, see what Cole and Lili said about the situation.
Like Just Jared Jr. on FB