Mon, 27 July 2020 at 4:59 pm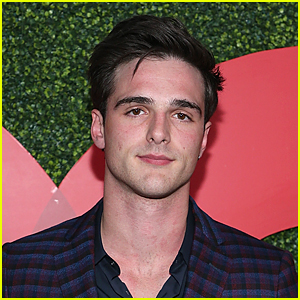 Jacob Elordi has some news for fans – he was NOT miserable while filming The Kissing Booth 2!
After the trailer for the sequel was released earlier in the month, many fans claimed he looked miserable, and that he didn't want to be there.
Jacob recently opened up about those claims and insists he had no issues.
"No, no. I have a resting miserable face!" he told Access. "You know what it is? It's because I'm usually thinking a lot, like, an insane amount about something ridiculous. I think also, [my character] Noah is a moody dude, you know? He's a moody guy. He's not running around [super happy]. I wasn't miserable, I was tired but not miserable. I had a blast."
"It was cool. I came straight from — literally, I finished Euphoria and then got on a plane and flew to Africa [to film The Kissing Booth 2]. So that was a dramatic shift mentally. But there was a nice calm in going back to [The Kissing Booth] and being able to settle into something I knew how to do and knew what to expect and had friends around, you know?" Jacob added. "I was so exhausted the entire shoot because I had just come off of eight months of filming then flew however many hours to Africa — I never really woke up. I just got through it."
Jacob did have this to say though about playing high school roles at his age…
In case you missed it, The Kissing Booth 3 has already been announced AND we got a first look at the third film!!
Like Just Jared Jr. on FB