Mon, 07 September 2020 at 4:00 pm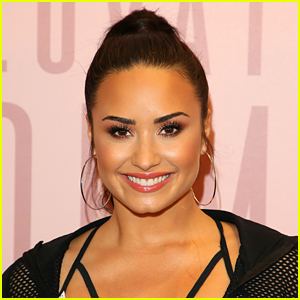 Demi Lovato is dishing on her year of growth in 2020!
The 28-year-old singer and actress shared that she's had a year of ups and downs, and said what she wants to focus on in the future.
"Nobody's had a perfect 2020. Far from it. What we all need to realize, though, is that it's OK for things not to be OK sometimes. Personally, I've experienced extreme highs and lows. I met my fiancé in March and I fell in love with him. We've had this whirlwind romance and have been able to spend this time together," Demi said in her Vogue article.
"But I've also lost several people this year, which was tough. There was the anniversary of my father's death, which is a couple of days after Father's Day — a really hard time of year for me," she continued. "But this year, something happened. I wrote a gratitude letter to him, thanking him for all the things that I got from him. It was this beautiful release of all the resentments I had towards him. I realized, for the first time, that I wasn't going to have daddy issues for the rest of my life. In short, 2020 has been a year of growth."
Demi then shared what she wants to put her focus on for the future.
"Moving forward, I want to put my energy into my music and my advocacy work. I want to continue to strive to be a better person," she said. "I want to inspire people in many different ways to do the same. Above all, I want to leave the world a better place than when I got here. There are a lot of things that need to be done before that, but together I believe we can make it happen. You just need to be a little bit hopeful."
In case you missed it, see how Demi said her fiance Max Ehrich helped her during quarantine.
Like Just Jared Jr. on FB