Thu, 01 October 2020 at 6:47 pm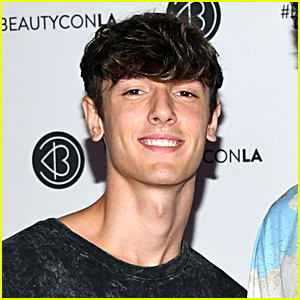 Bryce Hall is speaking out about his partying.
The 21-year-old TikToker recently opened up about calming down on the partying, and his feeling on other influencers calling him out.
"The influencers that also attend other parties, they called me out?" he said to ET. "I fully regret the party. I didn't expect that many people to come."
"The thing that bothers me is these influencers, these 'influencers,' that'll call me out and say like, 'Why are you partying?' and 'Where are your masks, social distance?' all this bulls–t, when they don't even practice it themselves," Bryce continued. "Practice what you preach."
"They're all liars. All these people are liars, and I hate it," he went on. "But I do regret the party. I already spoke about it. I don't really want to get into too much detail about the party, because yeah, that was a huge f–k up in my career."
Bryce and his roommate/friend Blake Gray were actually facing criminal charges for partying during the pandemic.
The power at their house was even shut off for excessive partying.
Like Just Jared Jr. on FB