Fri, 13 November 2020 at 1:53 pm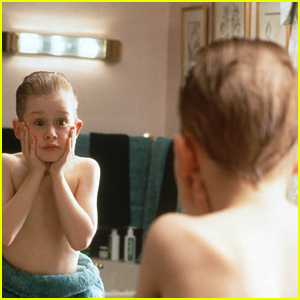 Disney+ just surprised fans by releasing all three Home Alone movies!!
The streaming service announced the exciting news on Friday morning (November 13).
"Surprise, ya filthy animals! The Home Alone Collection is NOW streaming on #DisneyPlus—it's our early gift to you. 🎁," they shared on social media.
Home Alone follows eight-year-old Kevin MacAllister (Macaulay Culkin) who gets lost in the shuffle as his large, upper-middle class suburban family rushes to make a plane that will ferry them off to their Christmas vacation in France; Kevin, having been banished to an attic room as punishment, is subsequently forgotten.
At first this is a dream come true, as for the first time in his young life he has no one to answer to but himself, and he takes full advantage of his newfound freedom, eating junk food and watching late-night horror flicks.
But when the bumbling Wet Bandits Harry (Joe Pesci) and Marv (Daniel Stern) target his house for a robbery, Kevin must step up to defend his home; he sets a maze of booby traps so elaborate that only an eight year old imagination could concoct them.
You can also catch Home Alone and Home Alone 2: Lost In New York airing throughout the next couple of months on Freeform as part of their Kickoff to Christmas and 25 Days of Christmas programming!
'Home Alone' Comes to Disney+
Like Just Jared Jr. on FB