Mon, 16 November 2020 at 8:09 pm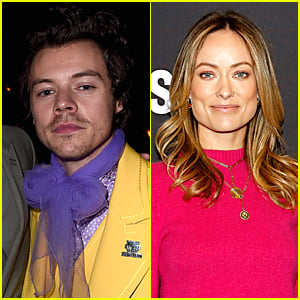 Harry Styles is getting a mountain of support on Monday (November 16).
The 26-year-old singer and actor was met with positive comments on social media after conservative commentator Candace Owens said he was less manly for wearing a dress on the December cover of Vogue.
"There is no society that can survive without strong men. The East knows this. In the west, the steady feminization of our men at the same time that Marxism is being taught to our children is not a coincidence. It is an outright attack," Candace wrote on Twitter, adding, "Bring back manly men."
Harry's Don't Worry Darling co-star and director Olivia Wilde replied to Candace's tweet, simply saying, "You're pathetic."
Other celebs speaking out in support of Harry include Kathy Griffin and Jameela Jamil.
"Candy Owens doesn't know what she in for going up against the Harry Styles stans," Kathy shared on Twitter. LOL!
"Harry Styles is plenty manly, because manly is whatever you want it to be, not what some insecure, toxic, woman-hating, homophobic di-kheads decided it was hundreds of years ago. He's 104% perfect. Sign of the horns," Jameela wrote.
In case you missed it, see what Harry Styles said he started doing that changed his life.
Like Just Jared Jr. on FB