Mon, 23 November 2020 at 7:00 pm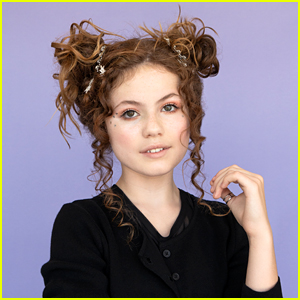 Darby Camp is returning for The Christmas Chronicles: Part Two!
The young starlet reprises her role of Kate for the new Netflix sequel, which premieres on Wednesday (November 25).
Here's a synopsis: It's been two years since siblings Kate (Camp) and Teddy Pierce (Judah Lewis) saved Christmas, and a lot has changed. Kate, now a cynical teenager, is reluctantly spending Christmas in Cancun with her mom's new boyfriend (Tyrese Gibson) and his son Jack (Jahzir Bruno).
Unwilling to accept this new version of her family, Kate decides to run away. But when a mysterious, magical troublemaker named Belsnickel threatens to destroy the North Pole and end Christmas for good, Kate and Jack are unexpectedly pulled into a new adventure with Santa Claus (Kurt Russell).
VIDEO: Watch the trailer for The Christmas Chronicles: Part 2!
Darby has most recently been seen in the film When We Last Spoke, and the series Big Little Lies. She'll soon be seen in the upcoming new Clifford the Big Red Dog movie, out in 2021!
JJJ got to know the young star with 10 Fun Facts. Check them out below:
1. I'm named after late Papa (Darvin BreMon).
2. I put off learning to ride a bike because my mom wouldn't let me ride wearing high heels, and I refused to wear any other shoe.
3. Dropped out of ballet classes because I refused to wear my hair in a bun.
4. I pulled out a tooth (root and all) in kindergarten class even though it wasn't loose because everyone else was being sung the tooth fairy song.
5. I still don't have my ears pierced.
Click inside for more from Darby Camp…
6. One of my eyes is two different colors – hazel and green.
7. I really enjoy 80s music.
8. Favorite TV shows: The Office, Friends, Vampire Diaries.
9. Love 90s era: fashion, Fresh Prince, Titanic, Polaroids.
10. I gave myself a drastic haircut at age 6 to look like my beloved teacher Tammy Webb.
Like Just Jared Jr. on FB