Fri, 15 January 2021 at 3:03 pm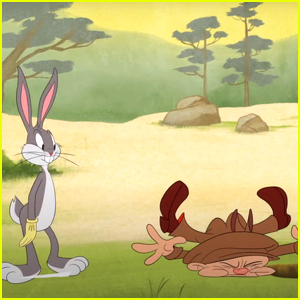 The Looney Tunes are back in this new look at the upcoming reboot series!
HBO Max is launching Looney Tunes Cartoons, bringing back all of your favorite Looney characters, including Bugs Bunny, Daffy Duck, Tweety, Sylvester, Porky Pig, Elmer Fudd, Yosemite Sam, Marvin the Martian and Gossamer.
According to the streaming service, "Looney Tunes Cartoons echoes the high production value and process of the original Looney Tunes theatrical shorts with a cartoonist-driven approach to storytelling. Marquee Looney Tunes characters will be featured in their classic pairings in simple, gag-driven and visually vibrant stories.
The new series will include 80 eleven-minute episodes, each comprised of animated shorts that vary in length and include adapted storylines for today's audience. Fans can also look forward to holiday-themed specials."
Looney Tunes Cartoons premieres on HBO Max on January 21st. Check out the trailer right here!
In case you missed, after the announcement of the new series, it was revealed that two of the characters – Elmer Fudd and Yosemite Sam – will no longer wield guns.

'Looney Tunes Cartoons' Trailer
Like Just Jared Jr. on FB