Mon, 22 February 2021 at 7:10 pm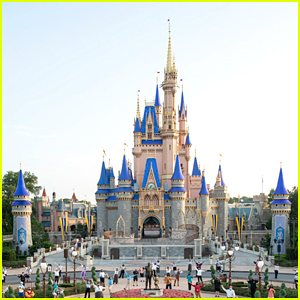 Magic Kingdom is coming to life in a whole new way!
The Walt Disney World theme park is getting a brand new series and television universe, which will air on Disney+, THR reports.
Screenwriter, producer and Disney fan Ron Moore is developing the new Magic Kingdom universe of shows for the streamer, starting with The Society of Explorers and Adventurers, "which is set in a world where all the themed lands and characters of the Disney parks and classic films actually exist in another reality."
The new series is just in the very beginning stages, and Ron is working closely with Disney Imagineers to help with the project.
According to THR, "the idea, per sources, is to explore characters — like sea boat captain from the Jungle Cruise or prospector from Big Thunder Mountain or the climbers of the Matterhorn, for example — as part of the world of The Society of Explorers and Adventurers. (To be clear, none of those characters or storylines are currently on the table at this stage.)"
This exciting news comes just less than a week since Walt Disney World announced it's plans for the Orlando, Fla., resort's upcoming 50th anniversary, which will kick off celebrations on October 1st.
For the milestone anniversary, they will add to Cinderella castle's recent makeover with the 50th anniversary crest. In addition, the castle will add more magic at night, as well as magical touches being added to it's other parks – Disney's Animal Kingdom, EPCOT and Hollywood Studios. Find out more and see a first look on the Disney Parks Blog!
Like Just Jared Jr. on FB