Mon, 19 April 2021 at 2:16 pm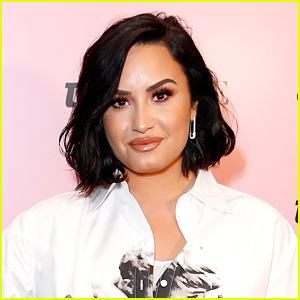 Demi Lovato has been facing some backlash over the last couple of days.
The 28-year-old took to Instagram to express her frustrations with a local frozen yogurt shop in Los Angeles, and her comments immediately sparked a lot of criticism.
See what she said inside…
"Finding it extremely hard to order froyo from @thebiggchillofficial when you have to walk past tons of sugar free cookies/other diet foods before you get to the counter," she wrote originally. "Do better please. #DietCultureVultures"
The company then responded, saying, "We carry items for Diabetics, Celiac disease, Vegan and of course have many indulgent items as well."
After they said, "We are not diet vultures. We cater to all of our customers needs for the past 36 years. We are sorry you found this offensive," Demi responded.
"Not just that. Your service was terrible. So rude. The whole experience was triggering and awful. You can carry things for other people while also caring for another percentage of your customers who struggle DAILY just to even step foot in your store," she said. "You can find a way to provide an inviting environment for all people with different needs. Including eating disorders – one of the deadliest mental illnesses only second to [opioid] overdoses. Don't make excuses, just do better."
On Monday morning (April 19), she responded to the backlash and criticism she's been receiving on social media.
The singer posted an old photo from the froyo shop's Instagram and wrote, "This screams diet culture and I won't be gaslit by the media or anyone else that says otherwise. I don't need to feel guilt free about eating anything .This was what I was talking about and this is directly from their own page."
"It's time the media stops gaslighting women who stand up for themselves."
Like Just Jared Jr. on FB