Mon, 19 April 2021 at 2:55 pm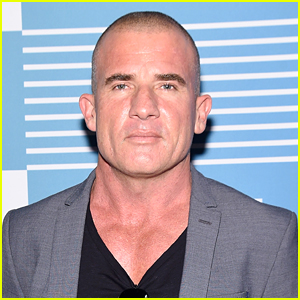 Dominic Purcell had quite the weekend on Instagram!
The 51-year-old actor, who has played Mick Rory / Heat Wave, wrote a scathing statement on his account regarding his role on DC's Legends of Tomorrow.
"Deal isn't done. I have no interest. What ever cash they throw on the corporate level. Im walking away from @cw_legendsoftomorrow. It's been a total pleasure and a humbling experience bringing @dccomics iconic character #heatwave (aka) MICK RORY to life," he wrote. "I smashed this character- not an actor in the world could have done better. FACT."
"Time to move on and see how sh-t unfolds. @caitylotz @nickzano look after the kids coming through. They need education. They are a number- teach them to not rely on loyalty from the studio," Dominic continued. "The studio does not care. The actors work ethic and talent must give them the confidence to question authority. ….Much love to all. It's not lost on me how very fortunate I am."
He then deleted the post and followed up with a new one, writing, "God would everyone chill the f–k out. Why are people losing their mind because I'm leaving the show. Yes my tone was heavy straight to the point…It's who I am. Do I have a beef with the studio at @warnerbrostv NO!"
Dominic added, "Big thanks to the cast and crew and all the awesome relationships I've made over the years. Thank you all. Dom."
"Yes I said [the studio doesn't] care. That's not correct of course they do— just me being emotional and over stuff," he later said. "We all work in a big machine. Sometimes sh-t happens. It's life."
He then clarified that he was leaving the show as a series regular, but will come back "periodically with a handshake deal with my boss Phil Klemmer."
All of his posts about leaving the show have been removed from his Instagram page. Warner Bros TV, Greg Berlanti nor The CW have responded to Dominic's statements at the time of this post.
Like Just Jared Jr. on FB