Wed, 28 April 2021 at 5:50 pm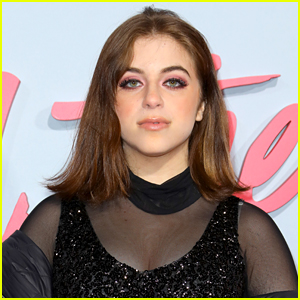 Baby Ariel returned to YouTube for the first time in a few months on Wednesday (April 28)!
The 20-year-old actress and singer shared a brand new video about traveling to Canada and going into quarantine.
If you didn't know, Ariel is currently in Toronto, where she is getting ready to start work on Zombies 3!!
In her new vlog, she revealed that she and her dad had to stay in a hotel room for three days while waiting for the test results after landing in the country.
Click inside to see what she said…
"If you want to know about traveling to a different country during COVID, let me tell ya, it's something!" she says in the video. "Right now, we're in a hotel. We have to stay in a hotel for three days until we get our COVID tests back from the airport, saying that we don't have COVID."
"We have to stay in this hotel room for three days, without leaving this room. We cannot leave the room. They bring us breakfast, lunch and dinner. We're not allowed to go anywhere to eat. They bring us our food at the scheduled time. I feel like I'm dreaming or something," she continued.
"That's how Canada is doing it. So from here, after we get our COVID test results, we can move to our apartment that we're gonna stay in. We have two weeks of quarantine in the apartment, and then from there, we start rehearsals and filming for Zombies 3. I'm so excited!" Ariel said.
Check out her video below to learn more and see an apartment tour!
If you missed it, you can currently check out Ariel in an episode of Family Reunion, which recently released it's part three episodes.
Like Just Jared Jr. on FB