Fri, 14 May 2021 at 5:27 pm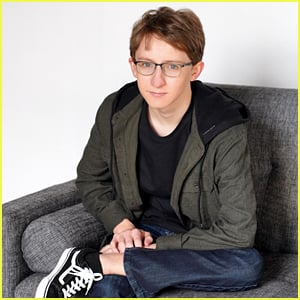 You've seen Owen Morgan fight it out on Cobra Kai, and now we're getting to know more about the actor himself!
The 17-year-old made his professional acting debut as Bert in the hit series, and it's the only project he's done since.
Learn more inside…
Owen is currently filming the upcoming fourth season of Cobra Kai, and he's also nominated for a 2021 MTV Movie & TV Award!
He is up for the Best Fight award for the Finale House Fight in season three.
Cobra Kai is also nominated for Best Show, and if you missed it, there were just many more presenters added to the award show, which is happening THIS Sunday (May 16) and Monday (May 17).
We got to know Owen with an exclusive 10 Fun Facts, and you can check them out below!
1. I am a mac and cheese connoisseur. I rank all restaurants that we go to by whether they serve mac and cheese and how good it is!
2. I have recently started collecting vinyl. My latest album is Abbey Road by The Beatles.
3. My all time favorite song is "American Pie" by Don McLean. And yes, I know all the words!
4. My ideal acting role would be in a Marvel movie – no role in particular; just being a Marvel character would be a dream come true!
5. I have a black belt in karate. Several years ago I won first place in a sparring tournament.
6. I love Disney Movies. My favorite movie of all time is The Lion King. I've loved it since I was little.
7. I have a Rottweiler mix named Elly.
8. I have played the the saxophone for 6 years.
9. My Mom's family is from England. I have only been to three European countries so far and want to add more to my list asap!
10. I love to play video games, especially Super Smash Bros.
Like Just Jared Jr. on FB