Fri, 20 August 2021 at 5:37 pm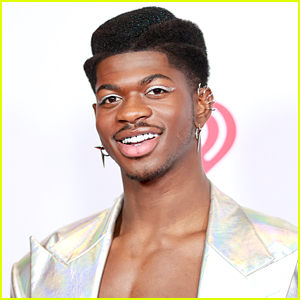 Lil Nas X is dishing on his music.
In a new interview with V Man, the 22-year-old "Industry Baby" superstar opened up about his upcoming album Montero, his recent single and what he hopes that people take away from his music.
Click inside to find out what he shared…
On his upcoming album Montero: "The album is me inviting people into the world of me…into the world of Montero. [This] project gave me the opportunity to bravely show different parts of myself. Parts that I may not have shown so openly previously."
On his smash hit "Industry Baby": "I felt like, with ['Industry Baby'], I was able to be as confident as I want to be. This is my underdog anthem, and when people listen to it, it will get them hyped up! It has a feel-good vibe to it. I'm happy to have that song on the album."
On the takeaway from his music: "I want everyone to be left with feeling like they've learned more about me and through learning more about me, somehow they've learned more about themselves. I want the takeaway to be that it's okay to be yourself, and I mean every aspect of your true self."
On other people's opinions: "I feel like I'm much less concerned about anybody's thoughts and opinions on what I decide to do. The only opinion that matters is my own, especially when it comes to what I create."
For more from Lil Nas X, head to VMan.com!
If you missed it, the rapper recently revealed that he turned down a role in a hit series…
Like Just Jared Jr. on FB