Fri, 17 September 2021 at 8:08 pm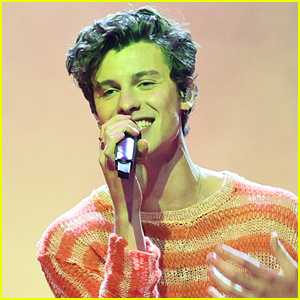 Shawn Mendes reveals one thing he finds a struggle to do…
On a recent episode of the Spout podcast, the 23-year-old musician admits that he has a hard time finding a hobby outside of making music.
"I mean, I think the real reality is that I struggle to put down the guitar and I struggle to figure out what to do besides my job and besides music, and like, I'm just completely obsessed with it," Shawn shared.
"So for better or for worse, I am searching for a hobby at the moment but like, I think that, for me, it's just like, exploring, like, all those things are just exploring for me and I think that something's probably going to click sooner or later but until then, I'm going to stick to coffee and working out and I'm working out most days," he continued.
Shawn also added that he picked up archery after bingeing all of Game of Thrones.
"Archery was from watching all seasons of Game of Thrones and that was just trying to live out a Rob Stark life," he said. LOL!
That then transitioned into how he felt about the show's ending, which a lot of fans were upset with the final season.
"I mean, it was definitely, like, there was a couple of moments that felt odd, but at the same time, like, who cares, because the whole season was phenomenal and like the whole, sorry, the whole series was phenomenal," Shawn dished. "Like it was the most I've ever enjoyed watching TV in my life. So I'm not going to sit here and talk sh*t about the final show because in the grand scheme of things that show was mind-blowing."
Check out the full podcast below, where Shawn also opened up about the Shawn Mendes Foundation, songwriting, and balancing social media!
Like Just Jared Jr. on FB