Fri, 03 December 2021 at 5:25 pm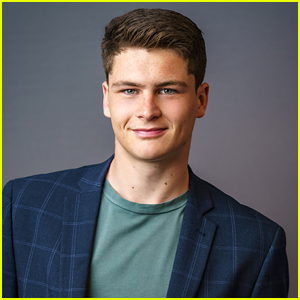 James Bingham is starring on the Apple TV+ series Swagger!
The actor landed the role of Drew Murphy, a young, skilled basketball player who would do anything for his team, after a worldwide casting search.
Swagger is inspired by NBA star Kevin Durant's experiences and explores the world of youth basketball, and the players, their families and coaches who walk the fine line between dreams and ambition, and opportunism and corruption. Off the court, the show reveals what it's like to grow up in America.
James hails from Australia and this was his first legitimate set experience, as well as his first time living in the US.
JJJ spoke to the young actor and got to know 10 Fun Facts about him.
See what he shared inside…
Check them out below!
1. I live on 3 acres and have 2 sheep, 10 chickens and 2 dogs.
2. I am from Perth western Australia and it usually takes me about 30 hours to get to LA.
3. I love to write music and play instruments such as guitar, drums and piano.
4. I performed in my first musical when I was only 7 years old. I played Kurt Vontrapp in The Sound of Music.
5. My first car was an old Toyota Landcruiser that I had to fix up with my dad. It was a great project car and I enjoy driving it now.
6. When I was young, I was always doing something or playing sport. I actually broke 5 bones before I was 6 years old.
7. Every night to help me get to sleep, I put my headphones on and listen to a meditation. Sometimes I listen to Tame Impala or John Mayer because they really stop me thinking and I zone out.
8. I have busked multiple times with my mate Kyan, either at markets or just on the street. Our goal is usually to be able to buy a frozen pizza by the end of it.
9. When I went to China, I ate worms, fried scorpion and also a fish eye!
10. The first short film I appeared briefly in was with Stranger Things star, Dacre Montgomery. This was before he was famous and it was just a university short.
Check out James Bingham on Swagger, which just released a new episode TODAY (December 3) on Apple TV+!
Like Just Jared Jr. on FB