Fri, 14 January 2022 at 6:54 pm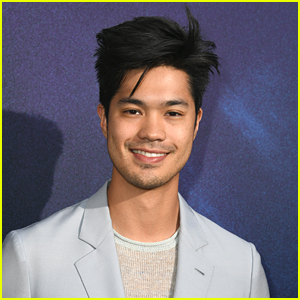 Ross Butler is sharing a beautiful message about acceptance and understanding.
The 31-year-old actor just wrapped his new movie Loveboat, Taipei in Taipei, Taiwan, and he took to Instagram to celebrate and share a bit about his experience in the city.
"Thats a wrap on Loveboat, Taipei! I posted this pic a few weeks ago when we started but it was taken down because of guidelines for whatever reason. At the time I said something about being really excited for this project because not only was it a uniquely Asian American story, but also because it was an opportunity to reconnect with my Asian roots. And Ive seriously really enjoyed my time here," Ross wrote on his page.
Keep reading inside for more…
"It is something special for me to be in a country where I feel like I belong. America is my home, that's where I was raised. But I have always felt like a foreigner on the inside because of how I look, like there was a unspeakable wall between myself and friends whether it was reality or just in my head," Ross continued. "But here, meeting so many people who live in Taipei or have spent time in the US, there is an instant mutual understanding, an equal appreciation of each other. At first I thought this was just a testament to how looking alike is a bonding shortcut."
"After being here for 6 weeks and living it, Ive found its more a show of how similar we all are no matter what we look like or where we are from. We all want one thing and that is to be understood. To find others who see us truly so we feel less alone. Before this trip Asia felt like a place I would just fit in because of some undiscovered part of myself that would come to light. Like I would unlock some part of myself that was uniquely Asian and that every other Asian person would just get it. But it really is the same everywhere. Acceptance. Understanding. And as soon as we can all get over the fact that some people have different eye shapes or different nose shapes or eat different foods or are accustomed to different music then maybe we can all start to just be there for each other. Maybe we can stop trying to find things that are different about each other and start looking for the things that bind us."
"It's a weird concept to put into words. Maybe in a later thought it will condense. But for right now, there is an irony I am coming to terms with: it took me coming to a country where everyone looks like me to truly realize the inert connection between us all. It is a beautiful and somewhat sad thing. I'm cool with it," he concluded.
In case you missed it, find out more about Ross' upcoming movie Loveboat, Taipei and who his co-stars are!
Like Just Jared Jr. on FB