Fri, 21 January 2022 at 1:58 pm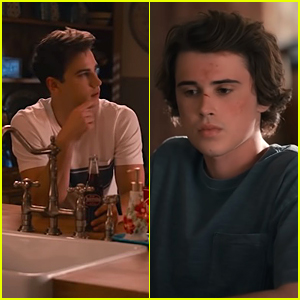 The season two trailer for Sweet Magnolias has just been released!
The Netflix drama will be back for it's second season in just a couple of weeks and we finally have our first look at what to expect.
Featured in the trailer is some of the aftermath of that major car accident at the end of season one.
Watch the trailer and learn more inside…
Here's a synopsis: As Season 2 opens, Maddie, Helen, and Dana Sue learn who is in the car. But that's just the first of many surprises that come out of Prom Night — surprises that reshape relationships all over town. Friendships flounder. Old loves end and new loves begin. Long-hidden secrets disrupt jobs, change lives, and shift the balance of power in Serenity. Everyone is affected.
But in laughter and in loss, the Sweet Magnolias continue to fight for what is right for themselves and the people they love — even when those efforts come with a high price tag. Will they find there are some problems not even Margarita Night can solve? Come pour it out and find out.
Sweet Magnolias stars JoAnna Garcia Swisher, Brooke Elliott, Heather Headley, Chris Klein, Carson Rowland, Logan Allen, Anneliese Judge, Bianca Berry Tarantino, Jamie Lynn Spears and more.
Season two debuts on February 4th on Netflix.
ICYMI: One of the stars of the show recently got married!
Carson Rowland has also been cast in this upcoming HBO Max series.
Like Just Jared Jr. on FB