Wed, 30 March 2022 at 4:41 pm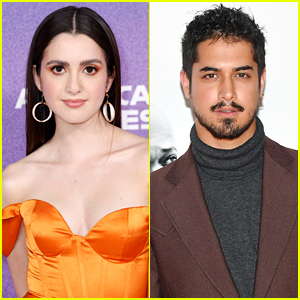 Laura Marano and Avan Jogia are starring in a new romantic comedy together!
THR reveals that the former Disney and Nickelodeon stars have been cast in Choose love, the first interactive rom-com at Netflix.
See more details inside…
Also starring the upcoming movie are Scott Michael Foster and Jordi Webber, with Stuart McDonald as director.
The story, or stories, "centers on a recording engineer named Cami (Marano) who seemingly has it all and is headed towards a life of bliss with her boyfriend, Paul. But she feels something is missing and, here come the choices and dilemmas. What if she is actually missing out on an even better career, perhaps the long abandoned singing career she once dreamed of? What if Paul isn't the love of her life but rather Rex Galier (Jogia), the sexy British rock star who walks into her studio and becomes irrepressibly smitten? Or could it be Jack Menna (Webber), her first love and "the one that got away," the idealistic world traveler who returns home and is ready to rekindle their youthful passion? Oh, decisions, decisions."
Cami and viewers "will face a kaleidoscope of tempting but tough choices ranging from more serious ethical dilemmas to the frivolous 'Truth or Dare' games."
Josann McGibbon, who wrote the Descendants movies, wrote this project, and will also executive produce.
Like Just Jared Jr. on FB