Fri, 01 April 2022 at 7:30 pm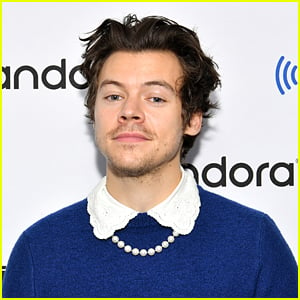 Harry Styles is opening up about his upcoming album Harry's House.
The 28-year-old singer and actor went on SiriusXM's The Morning Mash Up to chat about his new single "As It Was," and dished on feeling pressure, and being the proudest of his new work.
"I think it's inevitable that if you are, you know, if you're gonna make something that you care so much about, you're gonna feel pressure and a lot of kind of vulnerability when putting it out," Harry shared.
Keep reading inside to see what else he said…
"I think then you kind of have a choice on how you approach it. And I feel very lucky that, this is kind of the proudest, I've been of something that I've, I've made so far," the singer continued. "And, and I feel like kind of the most comfortable I've been with myself and happiest with what I'm making and the best I felt about something that I'm making. So, I feel like there's only so much you can do."
"I think if you are an artist and you're making something, there's always gonna be part of you that is questioning yourself and questioning the work. And, and I think that can be a good thing if use it the right way," Harry said. "But you know, I also feel really happy at the moment and, I feel like it's the first time I feel like I'm kind of making music and putting music out from, from a real place of kind of personal freedom. And that, that is a really liberating place to be kind of creating from and now putting it out."
Harry went on, saying, "So, the process for me has been, has been easily the most joyous of anything that I've kind of experienced so far while making music. And I kind of want to just continue that in, in putting it out. So, the reward has very much been in the process and that helps with, you know, any pressure that it might be under. It, it's easier to kind of feel that a little bit less and just be really happy with, with what is the, that we made."
"As It Was" is out now, and if you missed it, check out the music video!
Harry's House will be out on May 20th.
Like Just Jared Jr. on FB