Wed, 27 April 2022 at 5:43 pm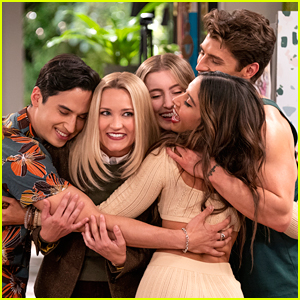 Sad news for fans of the Netflix comedy Pretty Smart…
It was just revealed that the series, which starred Emily Osment, Gregg Sulkin, Olivia Macklin, Michael Hsu Rosen and Cinthya Carmona, has been canceled after only one season on the streamer, according to TV Line.
Find out more inside…
The show followed Chelsea (Osment) — a high-brow, Harvard-educated intellectual and aspiring novelist — who after getting unexpectedly by her boyfriend, is forced to move in with her bubbly, carefree, not-so-intellectual West Coast sister, Claire (Macklin), and her three lovably eccentric, not-so-intellectual roommates: Grant (Sulkin), a distractingly handsome personal trainer, Solana (Carmon), a former lawyer turned healer, and Jayden (Rosen), a social media influencer. But Chelsea's tough, sometimes judgemental exterior starts to soften as she gets to know her new friends, and they begin to form an unlikely found family.
VIDEO: Watch the trailer here!
The ten-episode season is available to stream on Netflix.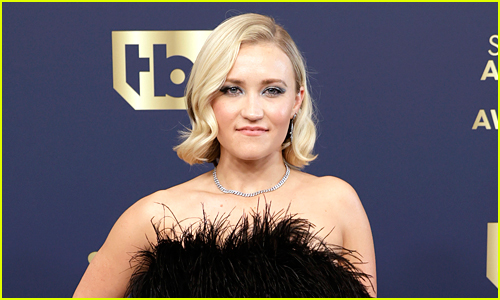 In other, more exciting news, Emily has been promoted to series regular on the hit CBS series Young Sheldon!
"Your favorite CBS Thursday night baby mama is here to stay! This show is a hilarious well oiled machine and i'm so grateful to be brought on for the ride. Thank you Chuck, Steve and everyone at @youngsheldoncbs ✨🤰🏼❤️ #seasonsix WOO," she shared on Instagram, with the Deadline article.
Emily portrays Mandy McAllister, who is "an attractive, strong willed woman in her late twenties who is struggling with the discovery that she's pregnant with Georgie's (Montana Jordan) baby. She's also dealing with the fact that Georgie lied to her about how young he is."
Her first episode aired earlier this year during the show's fifth season, and she's appeared in several since. Emily will then move up to series regular from recurring in the upcoming sixth season.
Like Just Jared Jr. on FB