Fri, 29 April 2022 at 1:56 pm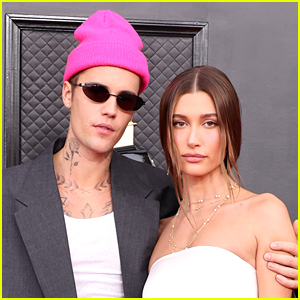 Justin Bieber is dishing on how he's continually inspired by his relationship with wife Hailey Bieber!
The 28-year-old musician talked with SiriusXM's Pandora NOW about his new single "Honest," and opened up about how his relationship inspires his songwriting.
See what he shared inside…
"I think relationships for anybody are, they're hard to navigate, you know, it's a constant, you know, dance, if you will," Justin told host Melony Torres. "And yeah, I think being inspired by my relationship has, you know, definitely produced some, some great music and, you know, sometimes you get out that writer's block or whatever, but you know, I said it before, but love is kind of like the foundation of life and love being the foundation of like, kind of like my music in general."
"So, like it's important to me that like, I'm singing about kind of what I'm living first kind of deal," he continued. "Like, you know, for me, I was talking to Hailey [Bieber] this morning. It's like, she's my priority before anything else. So just being on the same page with her is kind of like the main thing."
Justin also teased an upcoming project is coming!
"We're working on a project right now. We're almost done and we're gonna figure out a good release date, but, yeah, I've been working on music," he dished. "It's something I can't not do. It's like a part of me. So, it's like, I'm gonna keep making music as long as I, as long as I humanly can."
We can't wait for more new music!!
Like Just Jared Jr. on FB