Fri, 08 July 2022 at 4:13 pm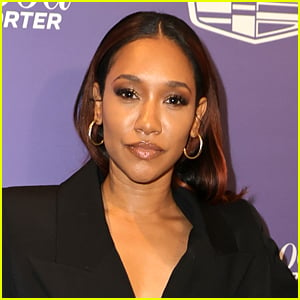 Candice Patton is really opening up about what it's been like working on The Flash for the past eight years.
The 34-year-old actress got candid with Elliot Knight on the first episode of his new podcast The Open Up Podcast.
On the show, Candice shared about her experience being cast in The Flash, working on the show, almost quitting early on, and she also confirmed she will be back for season eight, but it will likely be her last. (Note: This podcast episode was recorded in between seasons seven and eight. Candice has been confirmed to also be returning for season nine of The Flash.)
See what she said inside…
"We're going into season eight, which will likely be my last. I mean, never say never, but likely will be my last," she said. "I think last for the reason that we've been talking about, is somewhat this need for me to separate myself from The Flash, and Iris West, and this identity."
"You know, I've done that, I've worn that for seven years and there's a a part of me, while I am so grateful and have so much love for her and the show, and what it's done for my life, it's a necessity for my own, Candice's own identity and my own self growth to lay her to rest and move forward," she continued. "I think a part of her needs to die so that I can live."
Candice added that amid all of the backlash, she felt a responsibility to continue going on.
"Obviously I auditioned for this job and took this job because A) I was interested in it and B) I needed to pay rent," she shared. "Then all of this stuff comes with it, you know, you're changing the way people view the superhero genre and creating spaces for women of color that have never had that. It's a lot of responsibility, it's a lot of attention. It comes with a lot, and it's also a very dangerous place to be in when you're one of the firsts, and you're receiving so much backlash from it and there is no help."
"I wanted to leave the show as early as season two. I remember being like, 'I can't do this, I'm not gonna make it through. Like I don't want to be here, I'm severely unhappy,'" Candice added. "I think a lot of the reason I stayed, A) I was under contract, and then I also felt a huge responsibility because my fans loved this character, and it was such an iconic casting, such an iconic role, and I knew how much this meant to so many people."
In staying, she says she's learned so much.
She also revealed that she can't watch the show back because it just reminds her of what was going on behind-the-scenes that day or at that time.
For more from Candice's interview with Elliot Knight, who also starred on The CW in Life Sentence, check out the full podcast below!
Like Just Jared Jr. on FB