Wed, 05 October 2022 at 6:20 pm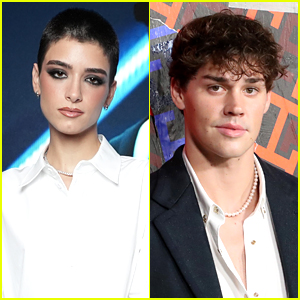 Dixie D'Amelio is speaking more on her split from Noah Beck in a new episode of The D'Amelio Show.
The 21-year-old "Someone to Blame" singer revealed in the second episode of season two that her and her beau had split up, and in the third episode, which just dropped today (October 5), she opened up more about their decision and what led to it.
Check out what she said inside…
"Noah and I are broken up, privately, off the internet. I've definitely cried a lot over the whole situation, but it's very helpful that nobody knows," Dixie said in the episode.
"I think Noah and I are both on the same page. We were just both getting very frustrated, for, um, a lot of reasons," she added. "It wasn't worth it, we don't want to see the other one upset. So we were, like, 'Yeah, let's just step back.'"
While talking with her parents, Dixie said, "Not that it wasn't my number one priority, but work is my top priority. And, I mean, a big part of our disagreements is, like, he would get frustrated I wouldn't, like, make as many sacrifices for him as he would for me. I mean, for either of us, it's gonna be hard. Like, I'm trying to handle this in the most mature way possible, because, like, we know at the end of the day, it's gonna hurt… I'm just trying to stop the hurt a little bit."
She also commented on their fans saying things online. "The whole fandom thing online of his fans attacking me, my fans attacking him, like, it kind of sometimes makes me feel trapped."
Speaking of what fans say online, back in August, Noah took to Twitter to tell fans to stop "being rude to the people" he loves and to "spread nothing but positivity."
Like Just Jared Jr. on FB