Mon, 21 November 2022 at 3:08 pm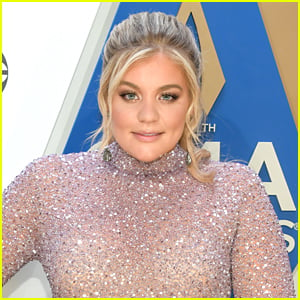 Congratulations are in order for Lauren Alaina!!
The 28-year-old country music star was performing at the Grand Ole Opry on Saturday (November 19), where she announced that she is engaged!
Watch her announcement inside…
"I was welcomed into this family and it was a dream of mine as long as I can remember," Lauren shared with the audience, in reference to being inducted to the Opry earlier this year. "I didn't think this year could get any better, and [Friday] I got asked into another family! After he proposed to me, I said, 'You have to come out on this stage at the Grand Ole Opry.' Everybody, this is my fiancé. Make some noise for my future husband, everybody."
Lauren is engaged to Cam Arnold, whose relationship she has kept out of the spotlight, until now.
"BRIDE be dang'd, y'all. My best friend, @arnold.cam, asked me to marry him, and I announced it at my favorite place in the world, @opry. I didn't know happiness and excitement like this existed. I can't wait to be Mrs. Cameron Scott Arnold. 💍 #Laurnold," she later shared on Instagram, along with photos of the couple.
While speaking to People of her engagement, Lauren said, "This is the first time I'm showing Cameron to the world. He has and will continue to be a sacred piece of my life. He keeps me grounded and gives me a piece of a normal everyday life that I didn't have before him. We have been together for two and a half years, and we are just getting started. I can't wait to be Mrs. Cameron Scott Arnold. I'm so excited for everyone to know who he and we are. The best is still to come." Awww!
Earlier this year, Lauren made another big announcement – she left her original record label and signed a new contract with Big Loud, her dream label.
Congratulations to Lauren Alaina and Cam Arnold!!
ICYMI: Find out all of the celebrities who have gotten engaged this year.
Like Just Jared Jr. on FB