Mon, 28 November 2022 at 8:42 pm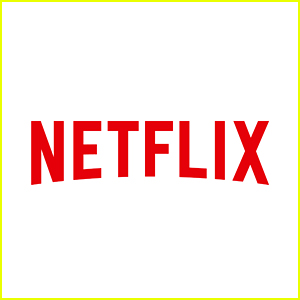 Netflix will be removing quite a few titles from it's platform before the end of the year.
There is only just over a month left before the end of December 2022, and we have the list of titles leaving Netflix before the new year.
Among the titles include fan-favorite A Cinderella Story, four Teenage Mutant Ninja Turtles movies, two seasons of Teen Mom 2 and much more.
Check out the full list inside…
ICYMI: See what's being added to Netflix in the upcoming month!
Check out the complete list below of what is being removed from Netflix in December 2022…
Leaving December 1
#Rucker50 (2016)
A River Runs Through It (1992)
American Beauty (1999)
Blood and Bone (2009)
Bridget Jones's Baby (2016)
Clash of the Titans (2010)
Clear and Present Danger (1994)
Clueless (1995)
Collateral (2004)
Death at a Funeral (2010)
Gormiti (Season 1)
Hancock (2008)
He's Just Not That Into You (2009)
If I were an Animal (Season 1)
Iron Fists and Kung Fu Kicks (2019)
Ink Master (Seasons 3 & 4)
Knight Rider (Seasons 1-4)
Knight Rider 2000 (1991)
Monster Island (2017)
Mr. & Mrs. Smith (2005)
Ocean's Eleven (2001)
Ocean's Thirteen (2007)
Ocean's Twelve (2004)
Oggy and the Cockroaches (Season 1)
Paprika (Season 1)
Save the Last Dance (2001)
Siberia (2018)
Space Jungle (Season 1)
Stargate SG-1 (Seasons 1-10)
Steel Magnolias (1989)
S.W.A.T.: Under Siege (2017)
The Bodyguard (1992)
The Color Purple (1985)
The Dukes of Hazzard (2005)
The Hurt Locker (2008)
The Italian Job (2003)
The Losers (2010)
The Smurfs (2011)
The Smurfs 2 (2013)
The Spy Next Door (2010)
The Wedding Guest (2018)
The Wind (2019)
Tottaa Pataaka Item Maal (2018)
Steel Magnolias (1989)
Vice (2018)
Wedding Crashers (2005)
Yours, Mine and Ours (2005)
Leaving December 2
My Happy Family (2017)
Leaving December 3
Break (2018)
Leaving December 6
Minecraft: Story Mode (Season 1)
Leaving December 9
The Shack (2017)
Leaving December 10
Fast Color (2019)
Leaving December 11
Manhunt: Unabomber (Limited Series)
Leaving December 14
Bangistan (2015)
Black (Season 1) – Netflix Original Removal
Black Ink Crew New York (Seasons 3-4)
Cocomong
Dil Chahta Hai (2001)
Dil Dhadakne Do (2015)
Don (2006)
Don 2 (2011)
Eddie – Strongman (2015)
Flowers (Seasons 1-2)
Game (2011)
Karthik Calling Karthik (2010)
Lakshya (2004)
Luck by Chance (2009)
Merlin (Seasons 1-5)
Rock On!! (2008)
She Is (2019)
Teen Mom 2 (Seasons 3-4)
The Challenge (Seasons 12 & 25)
The Giver (2014)
Zindagi Na Milegi Dobara (2011)
Leaving December 15
Marvel Anime: Wolverine (Season 1)
Marvel Anime: X-Men (2011)
The Spectacular Spider-Man (Season 1)
The Danish Girl
Leaving December 18
Oldboy (2013)
Leaving December 19
Hello, My Twenties (Seasons 1-2) – Korean Drama Removal
It (2017)
Leaving December 20
48 Christmas Wishes (2017)
The History of Future Folk (2012)
Leaving December 27
Instant Hotel: Season 1
Leaving December 28
Shrek the Musical
Leaving December 31
1BR
A Cinderella Story
A Clockwork Orange
A Little Princess
Blood Diamond
Blow
Blue Jasmine
Casino Royale
Chocolat
Eyes Wide Shut
I Love You, Man
Life as We Know It
Men in Black
Men in Black II
Men in Black 3
National Lampoon's European Vacation
National Lampoon's Vacation
New York Minute
Point Break
Police Academy
Teenage Mutant Ninja Turtles
Teenage Mutant Ninja Turtles II: The Secret of the Ooze
Teenage Mutant Ninja Turtles III
Teenage Mutant Ninja Turtles: The Movie
Like Just Jared Jr. on FB