Tue, 29 November 2022 at 8:19 pm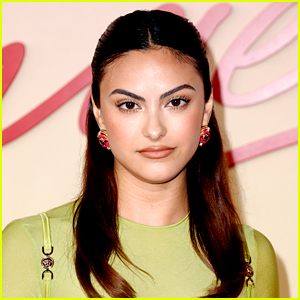 Camila Mendes is dishing on Riverdale coming to an end and what's next for her.
The 28-year-old actress and her co-stars are currently in the midst of filming the CW show's seventh and final season.
In a new interview, Camila opened up about leaving the show, working on her upcoming movie Música, and how social media plays into her job.
See what she said inside…
"Riverdale is where I feel grounded and chill; it's like a comfort blanket – it's my safety net," the actress told Porter. "It's where I feel at home. It's gonna be weird to not have that anchoring anymore."
However, she has been "gearing up for the next chapter," and understands that she has to keep some momentum going.
"I don't keep myself busy because I don't like being idle; I keep myself busy because I have anxiety about my career," Camila admits. "I've always been in that frame of mind. I understand that this industry is so fickle. Fame is fleeting. You can be successful, but you're only as good as your last thing."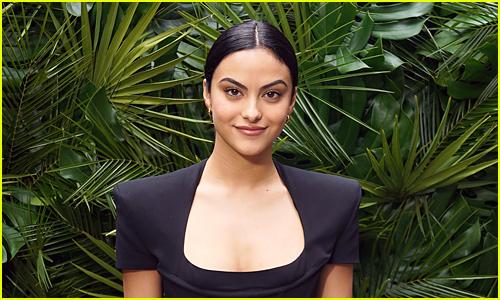 As for her new movie Música, with her new beau Rudy Mancuso, she wanted to take more of a bigger role behind-the-scenes, not just in front of the camera. (She signed on to executive produce and star!)
"I was like, I can't just be the female romantic lead; let me be the female voice of this project. I could cry thinking about it; it meant so much to me. I'll never forget that experience and I don't know when I'm going to get it again," she told the site. "[Even] characters in movies that are written to be Latin are never Brazilian; they are always from a different country. We have a whole audience here desperate to see themselves represented on screen; why aren't we taking advantage of that?"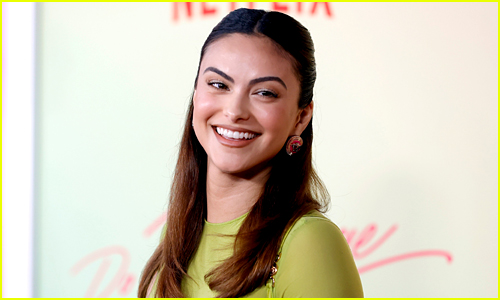 Camila also talked about how social media and fame are distracting and she'd rather live life more anonymously.
"It feels like everyone's competing for attention and there's this real fear that, if you're not relevant, if you're not being talked about for something, then you'll be forgotten and you won't get work," she says. "That's the only value fame adds to my life. Is this somehow directly relating to me booking a job? Because if it is, then I do care about it."
"If I woke up tomorrow and all my followers were gone, I'm sure it would drive me insane; I'd probably go into a full spiral. That's the unhealthy thing about it," Camila continues. "It would threaten my career and my livelihood, which is crazy. We're expected to be so much more than actors now. We are content creators. We are influencers. It's like you've got to be everything."
"What I hate about social media," she shares, adding, "is that it forces you to have a brand. I'm like, I don't want to have a brand. But here I am, having a brand!"
Like Just Jared Jr. on FB