Tue, 29 November 2022 at 9:17 pm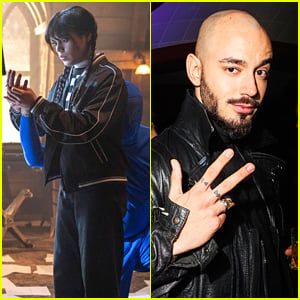 Wednesday's right hand "man," named "Thing," on the Netflix series of the same name is not CGI, but rather an actual hand!
Romanian magician Victor Dorobantu is the person who plays Thing on the hit show, and he had to dress in a blue screen suit and just have his hand, along with a prosthetic, shown.
Victor auditioned for the role just like any other actor on the show, and was chosen by showrunners Al Gough and Miles Millar, as well as director/executive producer Tim Burton.
"Thing is so unique to the Addams Family that we thought we couldn't have an Addams version of the world you're exploring [without] Thing in there. It's easy to write it on the page. To actually translate that on the screen, we found an actor who's a close hand magician," Al Gough told Variety.
Click inside for more…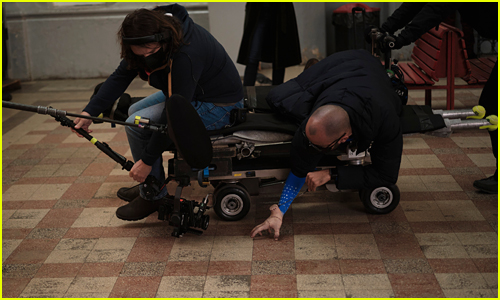 Miles Millar added, "He's a Romanian magician who does card tricks, basically. So he has incredible dexterity. We did a lot of auditions for hand people. Tim was very, very involved with this. He was sort of obsessed with Thing."
"It was a lot of time spent actually rehearsing and getting the sign language with our visual effects supervisor," he continued. "In our studio, they had actually an old Romanian puppet theater from Romanian TV shows with puppets. And so they'd rehearse in this puppet theater and come back and have video of what he was doing. So it was really intricate and very intentional in terms of making him feel bizarrely complex and real."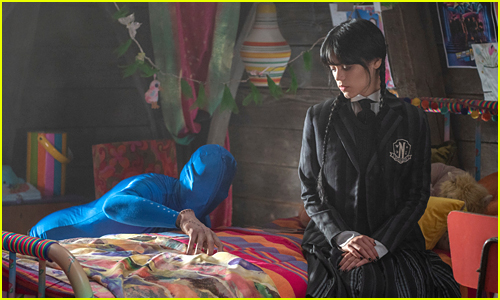 In another interview, Jenna Ortega opened up about how they filmed his parts, and how they always took longer than other scenes.
"Tim [Burton] wanted it to be an actual actor like they did in the 90s films, so it was this magician named Victor [Dorobantu]," she told to ScreenRant. "He would wear a full blue suit, and he would hide behind walls and underneath beds. Then they built this prosthetic on top of his hand so that it looked like a wrist knob, and he would walk around."
Jenna added that "Tim really liked his mannerisms, and he would spend hours in hair and makeup every day just getting that hand on. Then we'd shoot some stuff with him, and other times we would shoot with absolutely nothing there."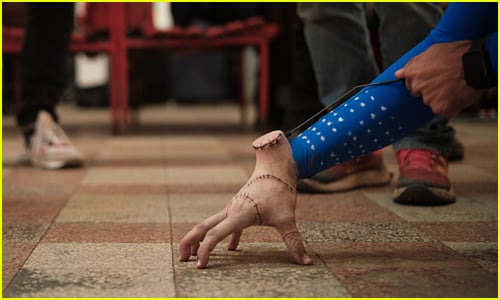 "We'd shoot with the stand-in hand there; never did the tennis ball. I was either working with an actor and responding to him or I was looking at nothing, and then at the end of every take, we would have to bring in these gray and silver balls and a color chart so that they could add CGI. Those scenes always took longer because of that," she spilled.
Check out more BTS photos from Victor below…
ICYMI: It was just revealed that Wednesday shattered a Netflix record previously held by Stranger Things…
Click through the gallery to see more behind-the-scenes photos of Victor on set…
Like Just Jared Jr. on FB