Tue, 07 February 2023 at 3:22 pm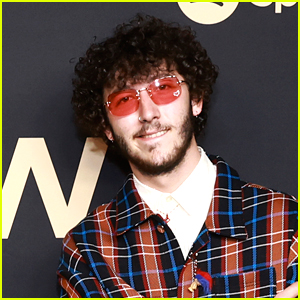 Franklin Jonas is following in his family's footsteps and has just kicked off his music career!
The youngest Jonas brother, who comes from a very musical family, just dropped his debut single, "Cocaine," along with the music video.
"I've been working on the project for a really long time [by] my lonesome, and hiding it for obvious reasons," he told ET last week. "And, you know, I think I'm ready to bring it out, bring it forward, see how the response is."
See more and check out the single inside…
Frankie notes that his brothers – Nick, Joe and Kevin – have been very supportive of his own music.
"They've been a big sounding board for me," he said. "I mean, obviously, they're pretty established musicians, so, it's been amazing to have them in my corner and as advice givers along the way."
Frankie's music is also much different than that of his older siblings.
"It lives on its own, it really does. I think that there's not a lot of crossover, but there's a lot of influence," he dished. "So, I think that it'll be my thing, and they'll be doing theirs, and we'll be cheering each other on."
After dropping the new song, Franklin took to Instagram to share about the project.
"I hope you enjoy cocaine. The song and the video and the piece of myself that I give away with this project. There are so many people who worked so hard on this. I owe each of you my life. You've taken my sickly infant and given your time and energy to help make something beautiful. Thank you for believing in this. Thank you to one of my heroes @zanelowe for debuting this project. I've had this man's interviews as homework. I am so deeply humbled and grateful that I get to share this project that we've made. With peace and love ✌️stream cocaine on all platforms"
Check out the video for "Cocaine" right here!
Like Just Jared Jr. on FB