Mon, 25 January 2021 at 5:11 pm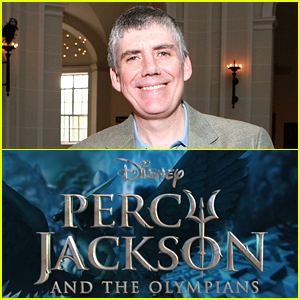 Rick Riordan is sharing some news regarding the upcoming Percy Jackson series heading to Disney+!
The author of the series took to his website to share a little update on the progress of Percy Jackson and the Olympians.
"We have a couple of important meetings this coming week with the top brass at the studio for the Percy Jackson TV show, so keep your fingers crossed," he wrote. "Everyone who has read the pilot script loves it, but there will be a few additional tweaks we need to make before we send it off to its next stop: the top execs at Disney+. That's normal."
"In script writing, as in every other kind of writing, you can expect to do many, many drafts! All the input has been super positive and helpful, though," Rick continued. "Everyone is committed to making this the best show we possibly can. I remain excited and guardedly optimistic that we are on the verge of getting a really first-rate project off the ground. As always, though, good things require time and patience! Stay tuned!"
Last summer, Rick slammed the movie versions of his book series.
Unlike the movies, which have received a lot of criticism for how they are different from the books, Rick and his wife have assured that they are very involved in the upcoming series, from writing to producing, to make sure that it will be the best adaptation it can be!
Like Just Jared Jr. on FB