Thu, 18 February 2021 at 7:04 pm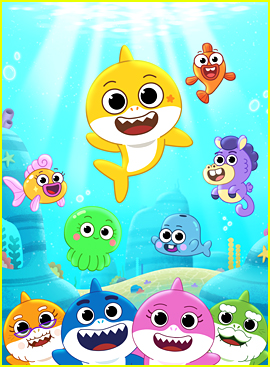 Nickelodeon is getting ready for the premiere of it's newest show Baby Shark's Big Show!
Ahead of the upcoming series, the network will be releasing a series of Baby Shark Shorts, which will follow Baby Shark and his best bud William as they dive into dancing, games and snack-sized mysteries, giving preschoolers a peek at the jaw-some underwater escapades that await in the upcoming series.
Baby Shark's Big Show! is of course based off of the incredibly popular Pinkfong's Baby Shark Dance, will follow Baby Shark and his best friend William as they journey on fun-filled comedic adventures in their community of Carnivore Cove, meet new friends and sing original catchy tunes along the way.
The Baby Shark Shorts will air five mini-adventures, on Friday, February 26th at 12:30pm ET/PT on Nickelodeon, and Baby Shark's Big Show! will premiere 26, half-hour episodes beginning this spring!
In addition, Nickelodeon also announced that it has renewed three of it's hit preschool shows. Click inside to find out what's been renewed…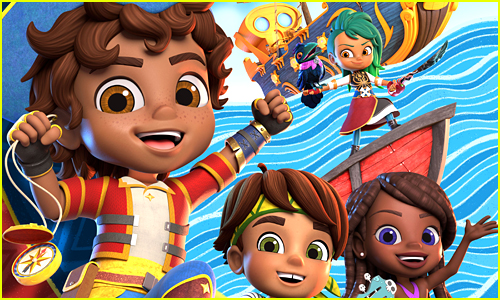 Santiago of the Seas gets renewed for season two, 26 half-hour episodes. The new season will follow kind-hearted pirate Santiago "Santi" and his courageous crew—his cousin Tomás, first mate Lorelai the mermaid and best friend Kiko the frog—as they continue to sail the high seas aboard the legendary ship El Bravo to keep the islands safe. The new season of this fantastical Latino-Caribbean inspired action-adventure series will feature spectacular treasure, pesky villains and wondrous new lands.
In case you missed out, get to know the voice behind Santiago, Kevin Chacon!
Blue's Clues & You! has been renewed for a fourth season of 26 half-hour episodes, where Josh (Josh Dela Cruz) and Blue will adventure to new locations in their bustling neighborhood, from an epic quest as brave knights, to saving the day as firefighter helpers and more. The season will also feature new music and fun-filled holiday traditions with family and friends.
If you missed it, Blue's Clues & You! was recently praised on social media for this…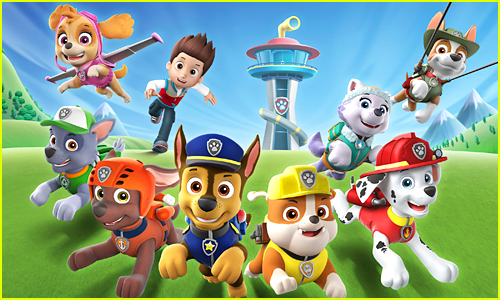 PAW Patrol is getting a NINTH season, consisting of 26 half-hour episodes, and will follow the paw-some pack of pups—Chase, Marshall, Rubble, Skye, Rocky, Zuma, Everest and Tracker—as they take on exciting new missions. Whether it's on the outskirts of town or beneath the waters of Adventure Bay, new pup pals and action-packed rescues are on the way.
In other amazing PAW Patrol news, there's a feature film based on the series on the way, with an all-star voice cast!
Like Just Jared Jr. on FB