Fri, 17 June 2022 at 2:53 pm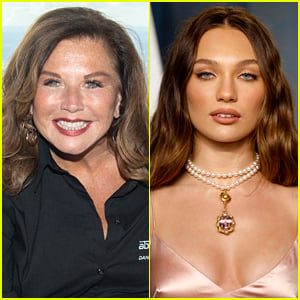 Abby Lee Miller is reacting to some things her former student Maddie Ziegler shared in a recent magazine interview.
The 19-year-old dancer turned actress opened up about the "toxic environment" of Dance Moms and about how she won't ever talk to Abby again.
Now, Abby is directly responding to several of the quotes from Maddie's interview, which was for Cosmopolitan magazine.
Click inside to see what she said…
"Spending hours, days, weeks and years together in a crazy reality TV show environment, we became like family," she told TMZ. "Sadly, it's always the ones you do the most for that kick you in the can-can."
Abby will still sing Maddie's praises, calling her a "perfectionist," and says she "paid attention to everyone else's corrections, she wanted to be good, she got it and I thought she got me too."
Abby also uploaded a video to her YouTube channel, reacting to very specific quotes from Maddie's interview.
"If it was so toxic, why did you keep doing it?" Abby responded.
One of Maddie's quotes said, "My family and I really tried to leave for the last three seasons. But when you're in a contract, it's really hard. Eventually, I finally got out."
Abby shared that the original girls didn't have contracts to be on the show, their moms did, but the young dancers never did.
Check out her full video response here…
Like Just Jared Jr. on FB