Mon, 22 August 2022 at 4:47 pm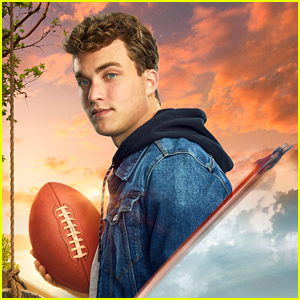 Jordan Elsass is speaking out for the first time since his shocking exit from Superman & Lois!
The 20-year-old actor, who has played Jonathan Kent in the first two seasons, won't be back for season three, as it was revealed last week in a statement from the studio.
Now, Jordan is addressing his exit from the CW series in a new Cameo video.
See what he said inside…
"It's been a tough few weeks, as you might imagine, with everything going on with the show," he said in the video. "It's sad, it's a real shame. I know that I was pumped for Season 3, for sure, but what are you going to do? Anyway, mental health is definitely 100-percent priority. It's pinnacle. It's got to take precedence. And mine has been … the last couple of years … it's been rough."
"I need some time to myself," Jordan added. "I'm still debating whether I'm even going to act for a while. I may go in a different direction. I know that's definitely going to be disappointing to some people."
Jordan also seems to have republished an Instagram post from June, where he talks about his mental health and seeking treatment before going back for Superman & Lois season three.
"This is a big one. I won't be on social media for quite some time, I'm not exactly sure how long yet, but at least a good couple weeks," he wrote. "I've been struggling recently with a number of things all pretty much revolving around mental health and well-being."
Jordan continued, "I'm headed to a facility for a month to get the mental health back on track, and get the tools I need so I can help myself, because right now I can't. For so long I felt weak, I felt like my problems weren't real and that everyone else's were bigger than mine. I felt that I needed to 'man up' and deal with it internally."
"As you might imagine things got progressively worse over the past couple of years. I'm finally ready to get help and It's a huge, huge sacrifice. I barely have any time home to spend with my family and friends before I go back for season 3 of S&L. But it's worth it. It's so worth it. I'm not just doing this for me but I'm doing it for the people I love. I want every single one of you to know this."
Jordan's role on Superman & Lois is being recast, with filming starting up for season three this fall. The new episodes will debut in 2023.
Like Just Jared Jr. on FB