Wed, 24 August 2022 at 7:30 pm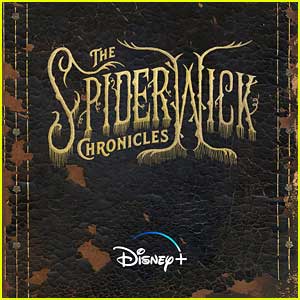 The upcoming The Spiderwick Chronicles has found it's two young leading actors!
Disney+ will debut the series adaptation, based on the books by Tony DiTerlizzi and Holly Black.
News of the live action TV series was first announced on Disney+ Day in 2021.
Find out who has been cast inside…
According to Deadline, Lyon Daniels and Noah Cottrell will play twins Jared and Simon!
The series "is a contemporary American gothic coming-of-age story that addresses kids and families dealing with mental health issues among other relevant topics. Upon leaving New York and moving to Michigan and into their run-down ancestral home—The Spiderwick Estate—with their mother, twin brothers Jared (Daniels) and Simon (Cottrell) Grace, along with their sister Mallory, find themselves pulled into an alternate, fantastical world."
Jared is the "adventurous, clever, and impulsive twin brother, who has been troubled by anger issues," while Simon is the "thoughtful, more rational twin Simon, who is an animal lover – Jared's antithesis in everything."
According to Deadline, "the twins have been inseparable since birth and even developed their own special 'twin language,' but resentments are growing between them, threatening to disrupt their brotherly bond."
Lyon and Noah join Christian Slater, who has been cast as lead villain Mulgarath.
Kat Coiro, who directed She-Hulk: Attorney at Law, will direct the first two episodes.
The Spiderwick Chronicles is one of many new series adaptations coming to Disney+, including Percy Jackson and the Olympians, Eragon, and the newly announced King Kong, which is in the very early development stages.
If you didn't know, Lyon was last seen in Netflix's We Can Be Heroes, as Noodles, while Noah was last seen in Gordita Chronicles on HBO Max, as well as Peacock's Punky Brewster reboot.
Like Just Jared Jr. on FB