Fri, 02 September 2022 at 2:20 pm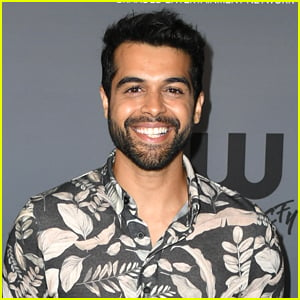 Anand Desai-Barochia is heading to New York City for the upcoming season one finale of Everything's Trash!
The former The Outpost actor will have a guest starring role in next week's episode, as Gael, Variety reveals.
Find out more about his character inside…
Gael is the CEO of Limelight Media, a major podcast venture. He is described as "charismatic and globetrotting. He is a fan of Phoebe and Malika's work and wants to be in business with them. Gael and Phoebe spark to each other almost immediately…their chemistry is natural and undeniable."
A new podcast home for Phoebe and Malika maybe?
In the teaser for next week's finale, Phoebe and Malika leave Parakeet after not getting paid their worth, or being treated fairly compared to other podcast hosts.
Here's a synopsis for the season one finale, "Election Night is Trash": It's Election Day, and everyone is stressed. Jayden, Jessie and Michael work on trying to secure votes. As Phoebe questions settling into a routine with Hamilton, she and Malika have a big decision to make about their podcast's future.
The episode airs NEXT Wednesday (September 7) at 10:30pm ET/PT on Freeform, and next day on Hulu.
At this time, Everything's Trash has not yet been renewed for a second season, but we're crossing our fingers!
Like Just Jared Jr. on FB