Tue, 18 October 2022 at 6:15 pm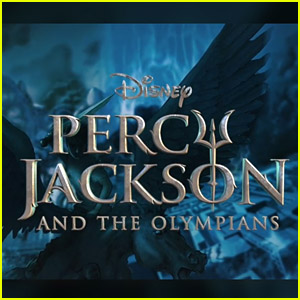 Rick Riordan has revealed some big news for Percy Jackson and the Olympians fans – he has a new Percy book coming out!
The author of the hit series announced Tuesday (October 18) that a brand new novel, "Percy Jackson and the Chalice of the Gods," is coming out in 2023.
"Nearly a decade after the release of THE BLOOD OF OLYMPUS, Percy Jackson, Annabeth Chase, and Grover Underwood will star in a brand new adventure from Rick Riordan!" he shared on Instagram.
Rick also dived more into how the new book came about, and it has to do with the upcoming Disney+ series!
Check out what he said inside…
"Back in 2019, when we were beginning to explore the idea of a new Percy Jackson adaption, I pitched an idea to Disney that I hoped might convince them to move things along. If they'd help me get a live-action series off the ground, I would be willing to write a new Percy Jackson novel, or even several, which Disney Publishing could release when the show came out," he wrote on his official website.
"As you probably know, I have continued to write about Percy's world in many different books, from many different points of view, but I have not done a first-person, Percy Jackson POV full-length novel since The Last Olympian in 2009, and I haven't done a novel centering on our classic trio, Percy, Annabeth and Grover, since The Lightning Thief in 2005," he continued.
Rick added that fans have long requested a "Percy Jackson 6″ and he's resisted for years as he was having fun writing from other points of view.
"Over a decade later, however, I figured such a book would not only be fun to write once again — it would promote the show and vice versa. Everybody would win!" he said.
The upcoming new book takes place during Percy's senior year at "at Alternative High School in New York — after the action of The Heroes of Olympus, but before The Trials of Apollo. This time around, Percy is not worried about saving the world. He has a much harder quest: getting into college. New Rome University requires recommendation letters from three gods, which means . . . yep, you guessed it. Percy has to run quests to get the letters. (That sound you hear is Percy screaming into his pillow in frustration.)"
Find out more at RickRiordan.com!
Pre-order "Percy Jackson and the Chalice of the Gods" HERE.
ICYMI: Meet the cast of the upcoming Percy Jackson series, which Rick is fully involved in.
The author previously teased that the show may not come out until 2024, and he now shared that the new book will be out "shortly before the series airs," though no exact timing has been determined yet.
Like Just Jared Jr. on FB