Wed, 01 February 2023 at 1:16 pm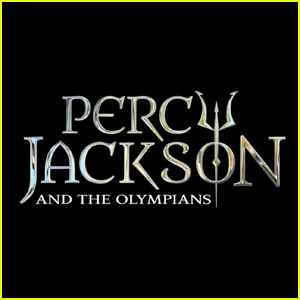 Season one of Percy Jackson and the Olympians is still a ways away, but filming is just about done.
Author Rick Riordan, who wrote the books and is executive producing the Disney+ series, teased some exciting news recently after the latest casting announcements.
If you missed it, two more actors were announced for the cast, who will be playing Zeus and Poseidon.
With that announcement, Rick shared that they were "only days away from completing principal photography on season one."
He then went on to tease more info about the upcoming series, and a possible renewal?
Keep reading to learn more…
"We have done almost all the photography for our eight episodes. Right now, we are just doing some pick-up scenes to fill in different angles and expand some of the sequences," Rick shared on his website. "I have seen early director's cuts for episodes 1-6 and all the dailies for episodes seven and eight, so I am now confident in predicting . . . yeah, if you're a fan of the books or even if you just love a good adventure, you are going to love this show."
"We still have months and months of post-production work to do, but the team is wrapping up in Vancouver with a sense of pride and accomplishment," he continued.
Rick went on to say that the casting announcements for season one are now all done, and if a character from the books didn't get announced, they won't be in the first season, but…
"If you haven't seen a particular god or demigod announced, that's because they don't appear in the season and won't be cast until we start the subsequent seasons, which means any of those announcements are probably at least a year away," he shared. "More later, demigods, but I am pleased to tell you we are in a very good place as we look ahead to a (not-yet-greenlit-but-fully-anticipated) season two!"
"Fully anticipated…" We'll take it!!
Rick has previously said that the show may not premiere until 2024 on Disney+.
ICYMI: Check out a first look teaser at Camp Half-Blood from D23.
Like Just Jared Jr. on FB