Tue, 27 July 2021 at 7:07 pm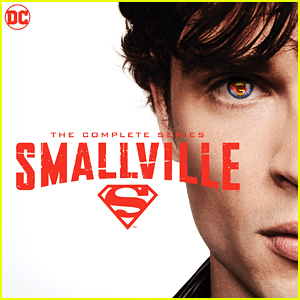 Smallville is about to celebrate it's 20th anniversary!
In honor of the special occasion, the COMPLETE series will become available on Blu-ray for the first time ever.
The series premiered on October 16, 2001, and starred Tom Welling as Clark Kent, running for 10 seasons on The WB/The CW.
Get more info inside…
Smallville also starred Allison Mack as Chloe Sullivan, Kristin Kreuk as Lana Lang, Michael Rosenbaum as Lex Luthor, John Glover as Lionel Luthor, Erica Durance as Lois Lane, Annette O'Toole as Martha Kent, John Schneider as Jonathan Kent, Justin Hartley as Oliver Queen, Sam Jones III as Pete Ross, Cassidy Freeman as Tess Mercer, Aaron Ashmore as Jimmy Olsen, Eric Johnson as Whitney Fordman, Laura Vandervoort as Kara, Callum Blue as Zod, Jensen Ackles as Jason Teague and Sam Witwer as Davis Bloome.
The Blu-ray features all 218 episodes of the series, plus over 28 hours of bonus features, including The Adventures of Superboy, a retrospective Look at the Series' 10-Year Journey, A Decade of Comic-Con Featurette, Paley Festival Featurette, Smallville's 100th Episode: Making of a Milestone and Secret Origin: The American Story of DC Comics, as well as audio commentaries, deleted and extended scenes, gag reels and more!
The Smallville: The Complete Series 20th Anniversary Edition will be available on Blu-ray on October 19th, pricing for $179.99 SRP. It will also be available on DVD for $154.99 SRP.
In case you may have forgotten, Tom actually reprised his Smallville role for a cameo in the Arrowverse's Crisis On Infinite Earths crossover event!
If you didn't know, The CW's latest series Superman & Lois, starring Tyler Hoechlin as the caped hero, is releasing it's first season on DVD and Blu-ray on the same day, October 19th!
Like Just Jared Jr. on FB